Cathrine's Corner: How Diet-to-Go STILL Works After 3 Years
Sep 28, 2020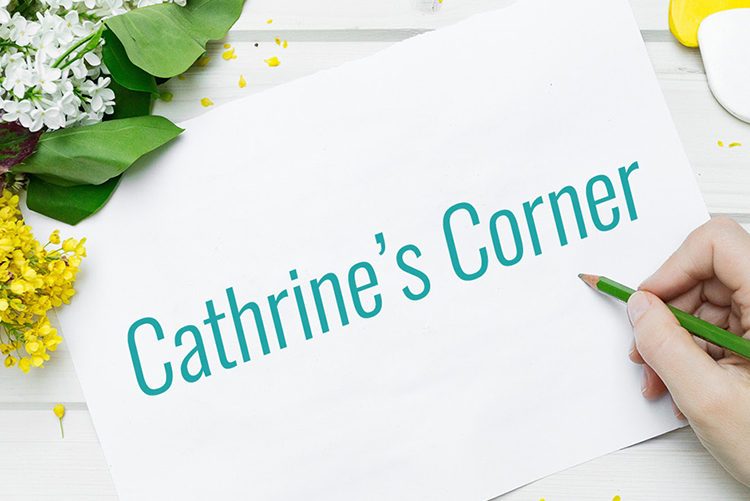 Editor's note: Cathrine Shinn lost 100 pounds using Diet-to-Go, and has managed to maintain that weight loss for more than a year.* We regularly catch up with Cathrine to learn her tips and tricks for weight loss, healthy living and more!

Current weight: 230
Goal: Lose 10 pounds and maintenance
Time since losing 110 pounds: One year, 7 months

When Cathrine Shinn started with Diet-to-Go in January 2017, she figured that it would be like many times in the past: initial weight loss that she'd quickly gain back just as she had on all the other diet programs she'd tried.

Now, going on three years later, Cathrine has not only lost more than 100 pounds, she's also maintained that weight loss.

"I have never maintained a weight loss for any substantial period of time, and I sincerely doubt I would have had the long term success I've experienced if Diet-to-Go was not one of my tools," Cathrine said.

Cathrine's long-time success using the Diet-to-Go program means she has all the 411 on how the program works, what to do to make meals even tastier and what it's like to be a customer.

We asked Cathrine to share her honest experience from when she first ordered, to how the online ordering and customer service went, to the taste of the food and more.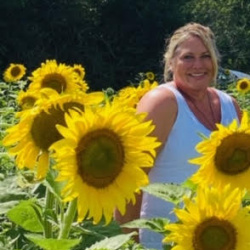 What drew you to Diet-to-Go?

I researched several weight loss plans. Many included powders, pills or chemicals. I liked that Diet-to-Go offered fresh options.

Why did you decide to order it?

I found Diet-to-Go online and ordered it for delivery to try it out. For years, I looked for a service that offered low-calorie, prepared food that could be delivered to my home.

What was it like viewing the different meal plans?

I needed a plan to help me get control of my blood sugar and blood pressure. The Balance D menu was perfect.

How did the food look to you?

The photos of the food looked great online, and I doubted they would look as good in person. Although I knew I needed help improving my health, I was looking for any excuse to use if it didn't work for me.

What plan did you start with and what plan are you on now?

I started with Balance D, and now do a combination of Balance and Balance D. One of the things I appreciate most about Diet-to-Go is the option to change plans and substitute, so every week is customizable.
Why did you choose the meal plan you did?

It was controlled for carbs, sugar and sodium.

What was it like when you first received your meals?

I think my first shipment arrived on a Wednesday. I was so excited that I would not have to cook for most meals that week. I remember taking a picture of two meals and texting them to my sisters asking which they thought looked better. I had lots of delicious choices. I started my first shipment with 3 meals a day, 5 days a week. I switched to pick meals up locally.

I was hopeful and committed, but also convinced this effort would end the same as many in the past; initial success only to gain back all the weight lost and more. (Luckily, that didn't happen.)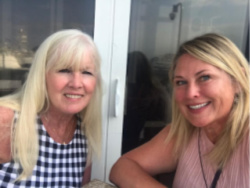 Do you usually store meals in your fridge?

Yes, I store meals in the fridge. If I don't use all the meals in a week, I freeze them.

How do you usually heat the meals?

I often used a toaster oven or my regular oven to give the meals extra texture. I recently discovered air frying, and I cook lots of items that way.

Ever substitute meals?

I substitute all the time. I also used to omit meals if I knew I'd be away for a weekend, or use the vacation hold if I were away longer.

How does the substitution process work?

It's so easy! When meal planning, you simply click on the item you'd like to substitute. When I am on Balance D, there are fewer options because the plan is more controlled. I was surprised to learn there is no additional charge for substitutions and that your meal plan remembers your substitutions once made.
Why do you substitute meals?

I sometimes substitute in order to receive a favorite meal twice in a week. I also found a couple meals that I didn't prefer. I love when Diet-to-Go adds a new meal and have really liked them. An example are the pizzas, added about a year ago. They are great!

Have you ever switched plans?

Once my health significantly improved, I was able to choose less-restrictive options. That's when I tried other menus. I especially like having more breakfast options.

What about the meals makes them healthy?

I have always appreciated the consistency in the balance of the meals. Each has a protein, fruits or vegetables, and a grain. The meals taught me (retaught) about portions. This really helped when eating out or cooking for myself.

What makes Diet-to-Go convenient?

I got into a horrible pattern of skipping breakfast and dinner. Work was busy, I never had time to pack a lunch, and I would be starving when I got home. I was defeating myself two ways; slowing my metabolism and eating too much at night. Having meals ready to go took care of all of that!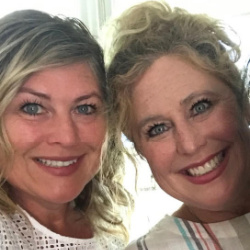 Do you find the information on the Diet-to-Go blog useful?

Yes! I really rely on the information, especially about healthy snacks, and I love the success stories.

What about the myDiettogo online portal? How does it work? Is it easy to use?

I use the portal every week to personalize my meal plans. I can access it on my phone, tablet or desktop. Again, I love that the substitutions made to weekly meal plans are remembered by the system. I also use the portal to communicate if I have questions or concerns. The staff is very responsive.

What are some things eating Diet-to-Go meals have helped you learn?

PORTION CONTROL! It also reminded me of the importance of the minimum servings of fruits and vegetables and to eat colorfully.

Would you recommend the program to others?

Yes! It changed my life. It is exactly what I searched for for years, real food, tastefully prepared, delicious, a variety and calorie/sugar/ sodium controlled.



Do you have a success story to share? Email us at [email protected] with "Success Story" in the subject line!


------------------------------------------------------------------------------------
Author: Caitlin H
Diet-to-Go Community Manager

Caitlin is the Diet-to-Go community manager and an avid runner. She is passionate about engaging with others online and maintaining a healthy, active lifestyle. She believes moderation is key, and people will have the most weight loss success if they engage in common-sense healthy eating and fitness.