The 20 Best Keto Blogs for 2020
Jun 22, 2020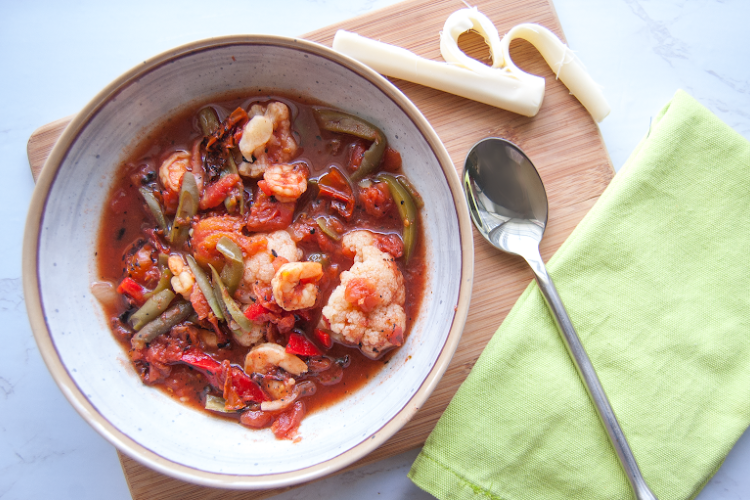 So you've chosen to try out this whole thing keto thing, but aren't really sure where to begin?

Keto diets are a great choice for consistent, often quick weight loss.* In a nutshell, ketogenic diets work by forcing your body into ketosis, the physiological state where your liver produces ketones to break down fat instead of carbs. (It's what we do when our bodies are in survival mode.)

They do that by cutting out sugar and carbs and focusing on healthy fats and protein-based eating instead.

Diet-to-Go's Keto-Carb30 plan takes the thinking out of it by providing chef-prepared, delicious meals with an average of 30 net carbs per day that are delivered right to your door or available to pick up fresh in many cities.

We want to help set you up for success when you choose to go keto. We rounded up the 20 best keto blogs for 2020 — which offer everything from start guides, to personal journeys from others who have done keto, to recipes and much, much more!
---

1) Ruled.me by Craig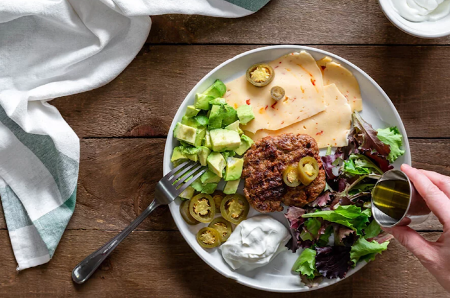 When Craig founded Ruled.me, his goal was to make a keto approach to weight loss and healthy living as approachable, doable and fun as possible. The website's goal is to provide keto recipes and useful information that will motivate and applaud you on your weight loss journey. A team of doctors and specialists do just that, with everything from meal plans, tips, resources, diet plans and much, much more.

Sample Recipe: Keto Tex Mex Open-Faced Burger

"Together we can create a healthier world – starting by ruling our own health through nutrition, research and discipline."
---

2) Chocolate Covered Katie by Katie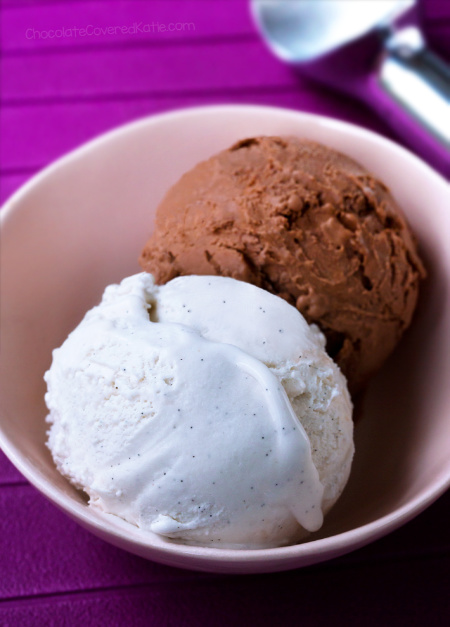 So you have a sweet tooth? That doesn't mean you have to derail your keto diet. Enter Katie, a lover of cake, chocolate (obviously) and sharing lower-calorie dessert recipe with millions of readers around the world. Katie has been featured in countless TV shows and magazines (for good reason). Use her recipe index to search for pages and pages of keto-friendly desserts. Plus, her blog includes her personal day-to-day happenings (including an emotional post about her battle with exercise addiction and online bullying.) It's no surprise she has one of the top-rated blogs on the internet.

Sample Recipe: Keto Ice Cream — Just 4 Ingredients

"I'd hope that what people can get out of my blog is the message it's important to treat your body kindly; to nourish it with real-food ingredients; to truly enjoy the foods you are eating; and to take in enough calories for the strength and energy to live your best life possible."
---

3) Yummy Inspirations by Jolene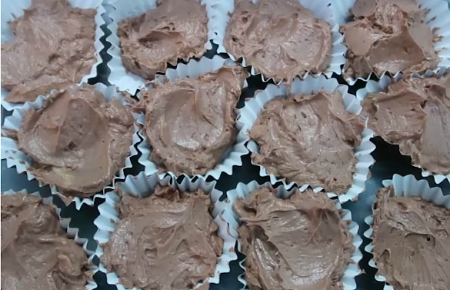 Jolene has struggled with an autoimmune disease that has led her to try several different diets, which she shares on her blog. It's also led her to seek natural medicine (she even went to college to study it). Jolene's mission is to inspire people with healthy, nutritious meals that make following a restrictive diet easier. Her recipe index contains hundreds of tried-and-tested meals that do just that.

Sample Recipe: 15 Sweet Keto Snacks

"I hope to return one day in the not too distant future so that I can formally help people who have struggled as I have."
---

4) Gimme Delicious by Layla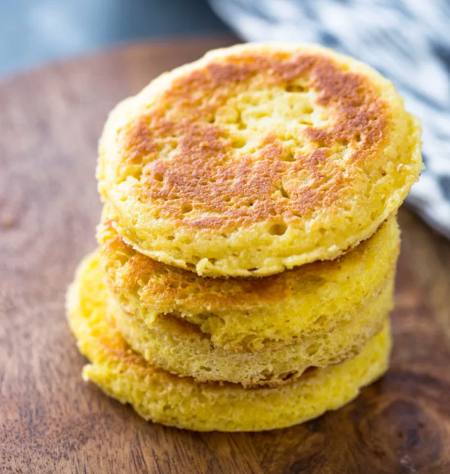 Ever get home after a long day and could barely stand the thought of putting together a meal for yourself or your family? Then "Gimme Delicious" is the place for you. Layla has a whole section of her site dedicated to doing keto simply and scrumptiously. Layla tries out her recipes on her family (she's the mom of two beautiful little girls) and likes to photograph them, too. Sticking to the keto diet is a cinch with Layla's help.

Sample Recipe: 90 Second Microwavable Low-Carb Keto Bread

"If you're craving a warm and satisfying dinner that will not compromise the integrity of your keto diet, then I've got you covered."
---

5) Gnom-Gnom by Paola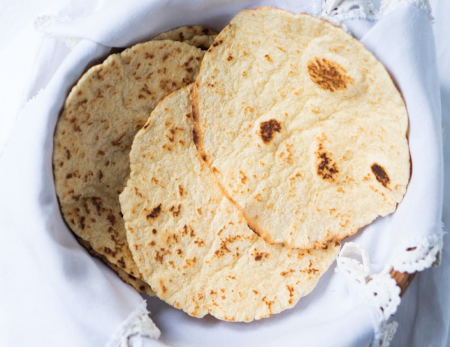 It's not just about made-from-scratch keto recipes at "Gnom-Gnom." For Paola, it's a way of eating. Through "Gnom-Gnom," she created a community for keto and paleo enthusiasts to share what they're eating with others. Paola knows that very few people have the time to spend hours preparing a meal, which is why the recipes on her blog are focused on using wholesome ingredients and real food for quick, easy, mouth-watering creations you're sure to love.

Sample Recipe: 15-Minute Grain-Free Keto Tortillas

"I'm a believer that smells have the power to evoke the past, bringing back sounds and even other smells that have no match in the present."
---

6) Life Made Sweeter by Kelly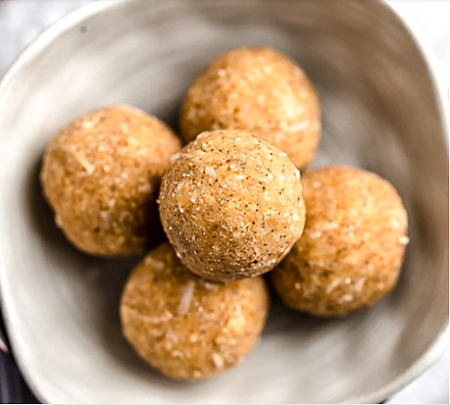 Kelly launched her blog in 2013 to share her passion for healthy living and cooking with the world. More than nine years later, it's grown to become a go-to place for people seeking keto recipes for themselves and their family. Kelly herself has had quite a journey on her blog. She was diagnosed with an autoimmune disorder in 2016, the catalyst for her to revamp her diet to focus on even more balanced and nutritious meals. Kelly has millions of followers and her recipes have been featured in everything from Cooking Light to "The Today Show" to Food Network and more. She also shows readers how to use Sunday meal prepping to take off the pressure for a good meal during the work week, and many of her recipes have a delicious Asian flare.

Sample Recipe: Peanut Butter Protein Balls

"Hopefully I can inspire you to try some new recipes in your kitchen to share with your family and loved ones."
---

7) Kirbie's Cravings by Jennifer (AKA Kirbie)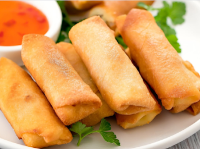 Jennifer got her nickname "Kirbie" as a child because she was always hungry. What started as a hobby and stress-reliever for Kirbie has since blossomed into a full-time job. At Kirbie's Cravings are pages and pages of healthy, keto-friendly recipes, food photography, dining out reviews and travel experiences. Her husband, "Mr. K," also plays a big role in running the blog (think taste-tester, hand model, light holder, those kinds of things). Jennifer has authored two cookbooks and been featured in many a TV show and publication.

Sample Recipe: Keto Eggrolls

"My eating philosophy is that it's all about balance. I share a lot of healthy meals (with an emphasis on low carb) but I also have a serious sweet tooth so you'll find many indulgent desserts on this blog as well."
---

8) Low Carb with Jennifer by Jennifer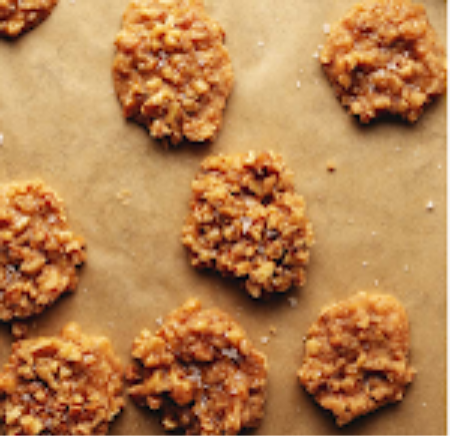 If ever there was someone to look to for guidance with the keto diet, it's Jennifer. She's been living that lifestyle for more than a decade. (It even helped her lose 60 pounds). Jennifer is a mom of two little ones and stays at home full-time running her blog (with the help of her husband and mom). On her blog, you'll join the more than 1 million monthly users who find tasty low-carb and keto-friendly recipes, as well as a free low-carb guide.

Sample Recipe: 10 Easy Keto Desserts for Any Occasion

"You will find that my recipes are easy, family friendly, packed with flavor and only use common ingredients."
---

9) I Breathe, I'm Hungry by Mellissa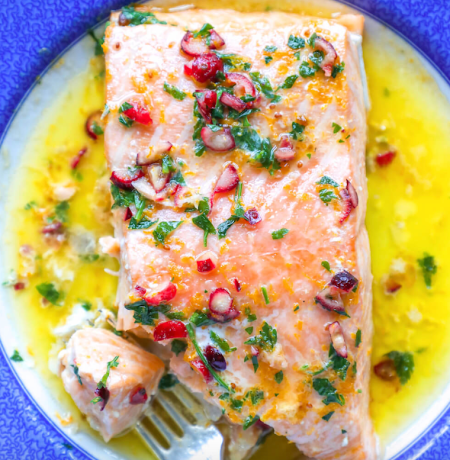 Who says you can't lose weight by eating some of the best food you've ever tasted? Mellissa's blog is a place to do just that. She launched it in 2011 as a way to chronicle her recipes and keep in touch with family. When she turned her attention to low-carb and keto meals in January 2012, it quickly took off. Mellissa found that through her recipes, she was able to address a common problem others found while following a low-carb diet: the food was too boring to stay on-track. With her help and weekly keto menu plans, she turned that around and helps tens of thousands of people reach their goals.

Sample Recipe: Keto Salmon with Cranberry Orange Butter

"Knowing that my recipes are helping so many of you reach your goals through low carb eating, really makes me happy. So many of you have had amazing success."
---

10) All Day I Dream About Food by Carolyn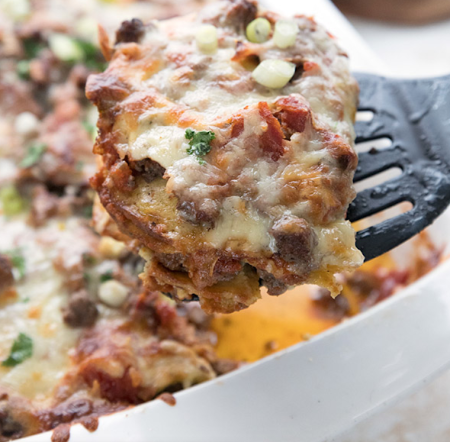 The way Carolyn sees it, she didn't choose the low-carb lifestyle — it chose her. Carolyn was diagnosed with gestational diabetes during her third pregnancy, forcing her to find new ways to enjoy her lifelong passion for baking and cooking. She turns common, high-carb recipes into keto-friendly deliciousness — and throws in keto meal plans for good measure.

Sample Recipe: Keto Enchilada Casserole

"I have discovered that with a little ingenuity and some perseverance, many high-carb recipes can be made over into low-carb treats without sacrificing flavor."
---

11) Sugar Free Mom by Brenda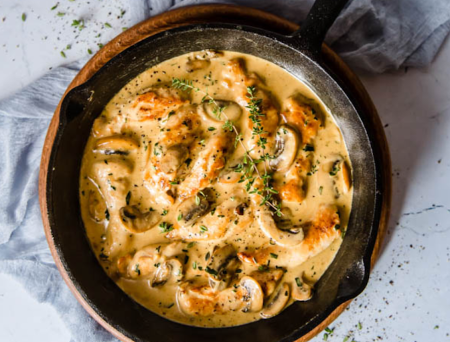 Brenda's following has grown to become the most popular spot on the web for others looking for sugar-free recipes. That's because among her catalogues of recipes are not just sugar-free concoctions, but ones for people with allergies who want to follow a low-carb diet and who have dairy or gluten intolerances. Brenda's three children keep her busy, but she's managed to balance that with a healthy lifestyle for herself, her family and her devoted followers. Her blog's latest focus is all things keto and includes recipes, meal plans, detoxes and a one-stop shop for all Brenda's favorite kitchen tools.

Sample Recipe: Keto Chicken and Mushroom Casserole

"I pray YOU will find help, encouragement, laughter, joy, ideas, direction, fabulous family friendly recipes and most of all HOPE that you too can lead a life free of sugar and LOVE it!"
---

12) Ketogasm by Tasha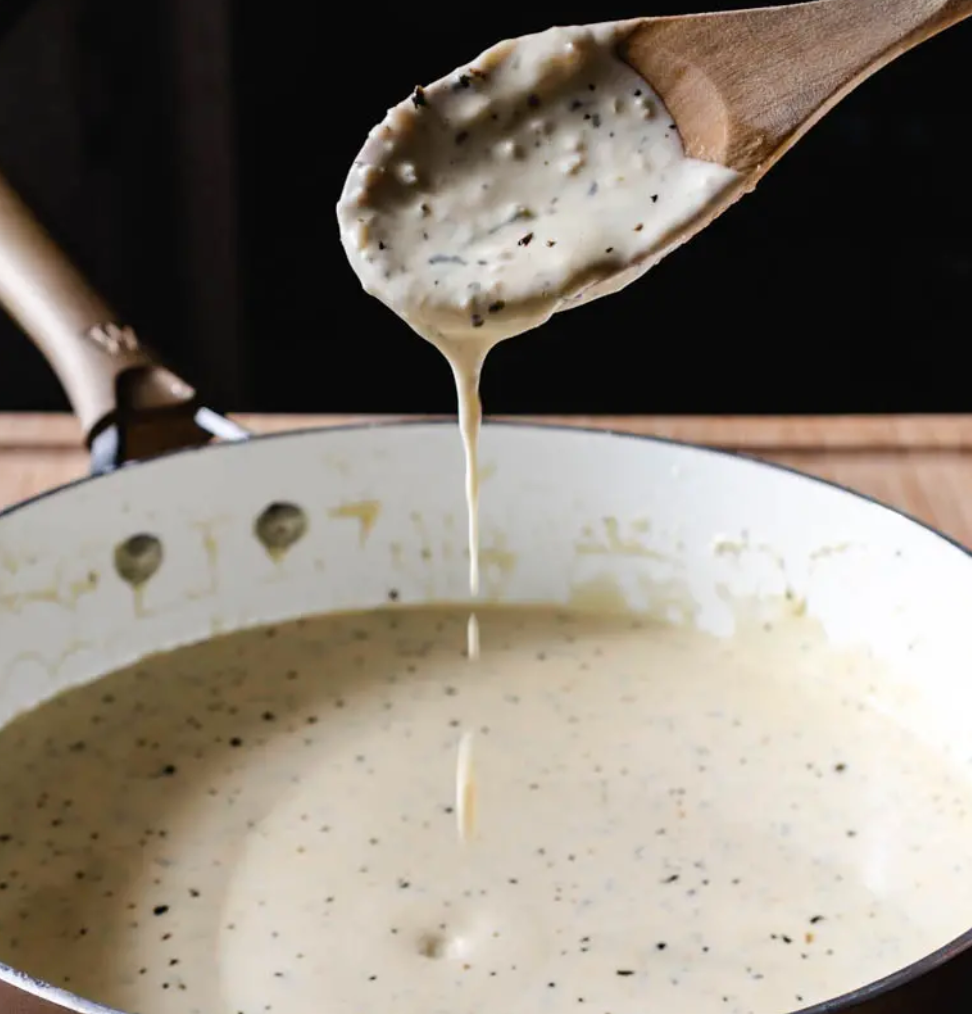 It's hard not to love Tasha's style from the start. She knows taking on a keto diet can be challenging, which is why her goal is to make it fun (and therefore more doable). Tasha herself struggled with her body — at age 30, she had infertility, PCOS, pre-diabetes, depression and weighed 251 pounds. By embarking on the keto diet, she shed 90 pounds and used a keto diet to provide her body with the proper nutrients to combat her PCOS. Fast-forward to today and she's the mom of two little ones and found her self-confidence along the way. Tasha believes eating right should be equal parts pleasure and nutrition — and that mindset is evident in every recipe, meal plan and guide you'll find at "Ketogasm."

Sample Recipe: Keto Alfredo Sauce

"I'm not a health guru, medical professional, or even someone who claims to have all the answers. I'm just a lady doing keto right along with you. ... I realize flexibility and humility have been vital to my own learning. I hope that is reflected in my writing and helps you keep an open mind as you learn about keto yourself."
---

13) Stay Snatched by Brandi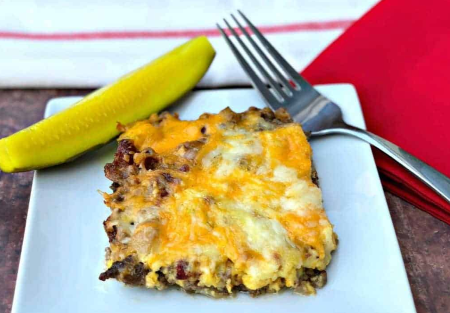 There's no doubt about it — Brandi loves who she is, and that shines through every single page of her blog. She's beautiful and intelligent, working as a CPA by day and a recipe developer by night. Brandi grew up as the "skinny girl" for most of her life, but when her metabolism slowed in adulthood, she started to research ways she could maintain her foodie philosophy while still being healthy. She started exercising and developing recipes that were balanced and nutritious, easy to prepare and foodie-approved. Much of her blog focuses on easy, tasty keto recipes that are unique and flavorful.

Sample Recipe: Easy Keto Low-Carb Bacon Cheeseburger Casserole

"Everyone has their own personal definition and expectation of what looks good. It's relative to them. I love the term 'Snatched.' It's a fun way to become motivated and stay fixated on what your goals are."
---

14) Headbanger's Kitchen by Sahil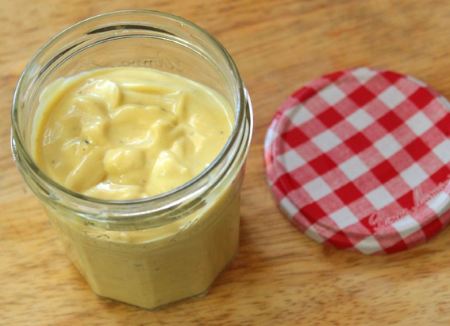 What's "Headbanger's Kitchen?" It's basically where metal music meets amazing cooking. Sahil is no stranger to cooking — he's been doing it since he was 12 years old. He started the blog in 2011 with one goal in mind: Share amazing recipes that never skimp on flavor and fun. Recipes have changed over the years, and the current focus is on keto, but you'll find pretty much anything you're looking for in the robust indexes and website pages.

Sample Recipe: Keto Mayonnaise

"With more focus on Keto recipes in the recent past, the show has grown tremendously and it's only going to get better from here on. Cheers — and keep cooking!"
---

15) Joy Filled Eats by Taryn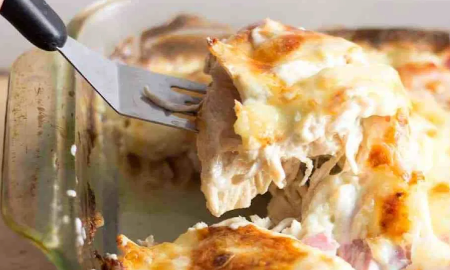 Taryn lost over 50 pounds — and she did it happily by developing low-carb, sugar-free recipes that she, her husband and her five children could all enjoy. No stranger to the kitchen, Taryn draws inspiration from memories of rolling out pie crust with her grandmother — she even still uses the same rolling pin!

Sample Recipe: Chicken Cordon-Bleu Casserole — Low-Carb, Keto, Easy

"The kitchen has always been a joy filled place in my life. Even in the midst of dieting and weight loss food should bring joy."
---

16) Real Balanced by Sara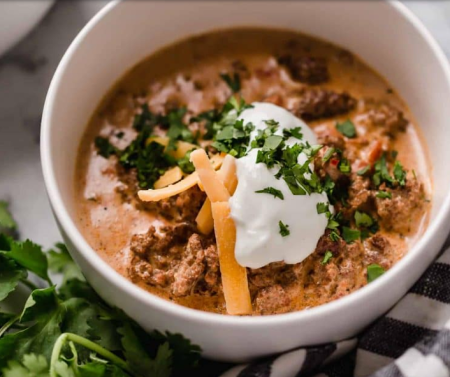 If there's one thing Sara loves almost as much as her full-time job running her blog, it's developing low-carb, keto-friendly recipes that are packed with flavor and simple to prepare. Sara's blog reflects her bright personality — there's a happy feel to every post and page. Sara's keto diet approach is a result of years of medical issues. She spent a long time (and lots of money) trying to figure out why she had sleep and GI problems, only to find that going keto made all the difference in the world for her. She believes it can do the same for you — and her blog is the perfect place to find out!

Sample Post: 50 Keto Slow Cooker Recipes

"I follow a strict ketogenic diet that is entirely nut-free. Why do I do this? Because it makes me feel like a human again, FINALLY! … My life improved so drastically, so quickly that I've never looked back!"
---

17) It's Simple by How to This and That by Melissa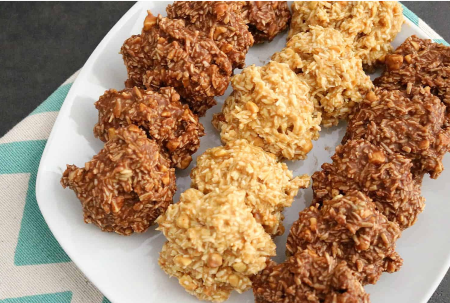 Melissa used to be a single mom of two girls grinding it out each day in a 8-5 job. One day, she met her husband and decided to take a leap of faith and launch a blog dedicated to her passion: creating simple, healthy, keto-friendly recipes. She never looked back, and her original blog blossomed into the full-blown online business it is today. On "It's Simple," you'll find countless keto and family-friendly recipes created around the idea that eating healthy doesn't have to be difficult. There's even a section dedicated to crafting, with fun project ideas and tips and tricks to make them the best.

Sample Recipe: No Bake Cookies
---

18) Low-Carb So Simple by Elviira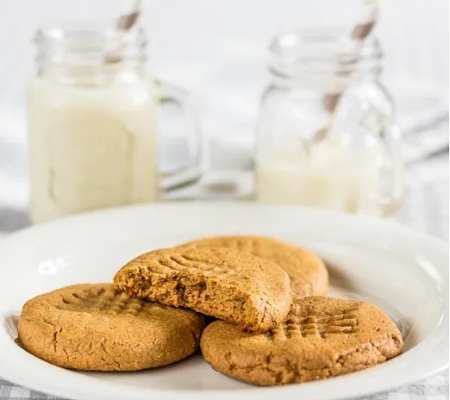 Elviira is an authentic blogger who researches and develops each of the many sugar-free, keto-friendly recipes found at "Low-Carb So Simple." Elviira is a certified Nutritional Adviser and certified Keto Coach who spends a lot of time reading scientific papers and cookbooks to develop meals that fully fit with the keto, low-carb lifestyle. Elviira herself has been plagued by health issues, which ultimately led her to the keto diet long before it hit the mainstream. She's been eating that way for 10 years — giving her a major leg up on the competition when it comes to developing easy, nutritious recipes with just a few simple ingredients.

Sample Recipe: 2-Ingredient Peanut Butter Cookies

"There is no one, certain diet that is perfect for everyone. Instead, you have to explore what is perfect for you. Everybody is an individual with individual needs. In case you have found that the ketogenic low-carb, gluten-free and sugar-free lifestyle benefits you, I'm at your service."
---

19) Keto Karma by Suzanne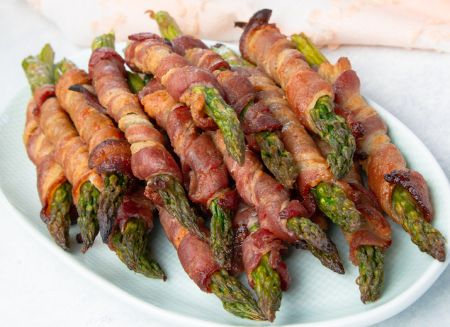 Suzanne spent much of her life overweight. In January 2015, she decided to try the keto diet, and she's never looked back. Suzanne lost 100 pounds and uses her own journey to inspire others trying to do the same. She's written a book on navigating the ins and outs of the keto diet, has her own YouTube channel dedicated to the topic, and shares her own experiences, recipes, tips, tutorials and so much more at "Keto Karma."

Sample Recipe: Bacon-Wrapped Asparagus

"I found keto and it has completely changed my life. I'm here to share my journey, encourage others and share tips and recipes!
---

20) Fit Mom Journey by Gretchen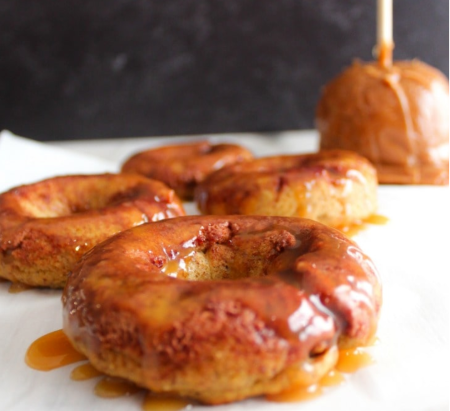 Gretchen may love junk food, but she's figured out a heck of a way to channel it. She crafts healthy, keto-friendly recipes that run the gamut — everything from slow cooker and instant pot meals, to desserts, to appetizers, to main dishes and more — and all with stunning pictures that demonstrate just how amazing her food creations are. Gretchen provides a ketogenic starter's guide and tips & tricks as well, and shares about her love of lifting weights and enjoying the outdoors.

Sample Recipe: Keto Dairy-Free Caramel Apple Donuts

"I embrace ketogenic living (with a bit of carb cycling) and I love to create delicious keto, low-carb, high-fat recipes!"


What's your favorite keto blog? Share in the comments below!
------------------------------------------------------------------------------------
Author: Caitlin H
Diet-to-Go Community Manager

Caitlin is the Diet-to-Go community manager and an avid runner. She is passionate about engaging with others online and maintaining a healthy, active lifestyle. She believes moderation is key, and people will have the most weight loss success if they engage in common-sense healthy eating and fitness.